I have been really inspired by vintage fur collars like these: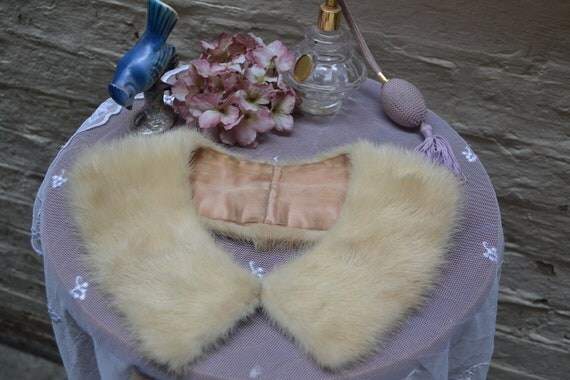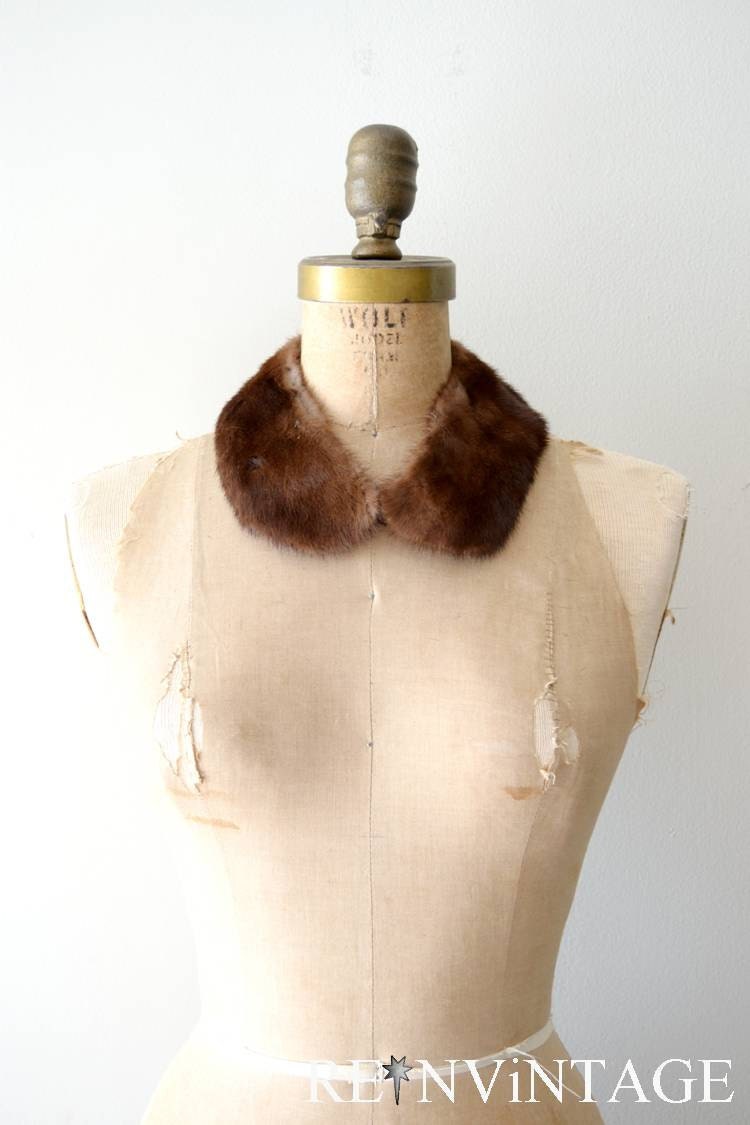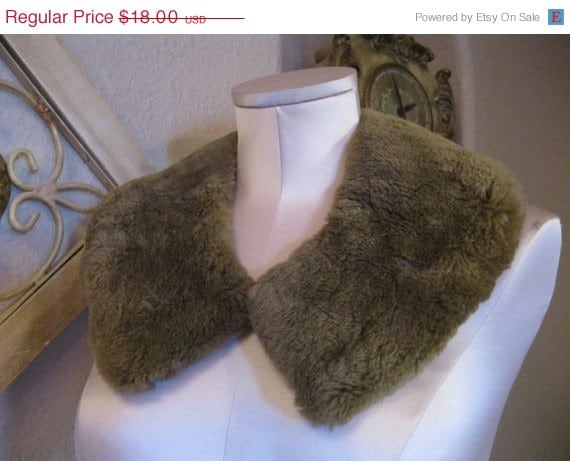 1. 1950's Mink Collar 2. Vintage Fawn Brown 3. Taupe Fur Collar
There are so delicate and pretty and they make me think COZY WINTER. The problem being that most vintage are REAL fur (which I won't purchase) and are expensive. So therefore I decided to make my own. At first I saw a detached fur collar at Hope's Outlet and almost got it, but I was like nahhh something better will come around. Then my friend Anissa gave me a bag to take to Shelby's Place and told me I could go through it first, I found this detachable collar and decided to do my project with it.
This is the EASY way to make one of these. You start with the fur part already done, I found TONS of these in the hats/gloves boxes at Hope's Outlet and other second-hand stores in town. Its like people forget they go with coats and get rid of them, or the stores don't pair them with the proper coats! Anyway, you could also SEW YOUR own (faux fur) here are some DIY links I found and enjoyed, I am planning on making #3 and #4 myself just with some tweaks ;)
1.
Faux Fur Collar
2.
No Sew Option
3.
Peter Pan style, With a FREE pattern
!
4.
Just a FREE pattern here if you are already into sewing
Now this could very well be any easy hook and eye project but i wanted to use ribbons to make it look even more delicate. So here we go:



Step 1 - Get your collar and Ribbons! I found my collar at a second hand store, you could also sew your own or alter something you already have!
Step 2 - Pin your ribbons to the collar, I did mine at a bit of an angle so they will fall down delicately (cause remember I am kind of going for that)
Step 3 - Sew onto the collar. Now i made sure I only went through the lining layer of fabric so it didn't mess with the fur on the outside, I would try to do that if I were you
Step 4 - Iron the ends of the ribbon to sew a seam
Step 5 - Sew a square at the end of the ribbon to prevent from fraying. I did this with my machine and a delicate needle but you could also use fabric glue/tape or hand stitch it.
AND VOILA! There you have yourself a pretty fur collar! I am still trying to come up with the perfect outfit to showcase this first with so hopefully soon! Hope you all are having a great weekend. I am headed to the
THRIFT TRICK FASHION SHOW
today after i to to the
TENDEN POP UP SALE
. Busy day of local fashion!